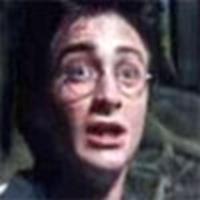 Harry Potter
Second 'Prisoner of Azkaban' trailer and screencaps online
February 17, 2004 at 10:53 PM ET
Cheeser HPANA

harry potter 3 trailer, harry potter and the prisoner of azkaban, poa trailer, new harry potter trailer, azkaban trailer, prisoner of azkaban, harry potter 3 pictures
---
Note: The full Harry Potter 3 trailer, plus other goodies, is now available! The story below refers to an entirely different preview shown on BBC, of which an higher-quality version can be seen here.
We've got the new Harry Potter and the Prisoner of Azkaban trailer recently seen on BBC's Film 2004 with Jonathan Ross. Thanks very much to Richard for sending it in! Enjoy.
Windows Media format (2.7MB, ~1 minute) - powered by Streamload

Windows Media format mirror (copy) on MuggleNet
QuickTime format (1.8MB) (courtesy DanRadcliffe.com)
Real Media format (916KB) (courtesy DanRadcliffe.com)
MP3 audio only (1.16MB) (courtesy Potter World Online)

Transcript
DanRadcliffe.com has also created some screencaps

. Thanks Jenna!
Dave from Wizard News

points out that this could be an extended version of the 30-second Super Bowl spot, which means it's technically a teaser, not a full-blown trailer. Trailers generally include more dialogue and use actual music from the film's score, which John Williams is still working on.