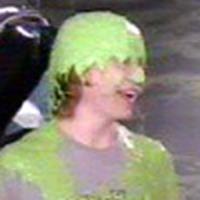 New hi-res 'Prisoner of Azkaban' commercial and more
February 1, 2004 at 12:40 PM ET
Geri HPANA (via Various)

---
We are getting lots of reports from Emma

and Rupert's

appearance on TV this morning as well as a new trailer with transcript for Harry Potter and the Prisoner of Azkaban.
Update: MuggleNet has medium and high-resolution versions

of the new 30-second commercial online.
Thanks to Jenna at DanRadcliffe.com

for screencaps of Emma & Rupert's appearance on Nickelodeon Takes Over the Super Bowl as well as video of the new trailer -- check it out on their main page.
Thanks to Andrew at thepotterprofile.com

for a transcript of their appearance.
Thanks to Wandless Magic

you can now see Emma & Rupert on the Nick show as well as the trailer (must have window media to view).
TLC has a transcript

of the new :30 second commercial.