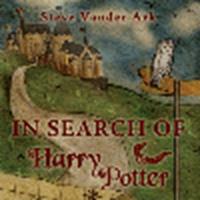 'In Search of Harry Potter'
Steven Vander Ark's new book approved by JKR's lawyers
November 16, 2008 at 1:00 PM ET
Jeremy HPANA (via SnitchSeeker)

Steven, Steve, Vander Ark, Harry Potter, J.K. Rowling, In Search of Harry Potter
---
Steven Vander Ark's new novel, In Search of Harry Potter, a book about the different locations in Great Britian used in the Harry Potter series, has been approved for publishing by J.K. Rowling's lawyers. This coming after the recent trial banning a book co-written by Vander Ark that was ruled as copyright infringement.
Upon careful examination of the book, J.K. Rowling's lawyers have agreed that it can be published, barring that a few changes are made to the cover.
To order the novel from Amazon, click here

.