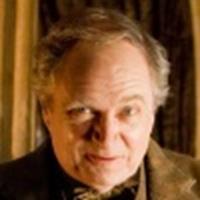 Professor Slughorn
More high quality 'Half-Blood Prince' pics
July 7, 2008 at 6:46 PM ET
Cheeser HPANA (via Warner Bros.)

harry potter and the half-blood prince photo, daniel radcliffe, emma watson, rupert grint, hbp, bonnie wright, ginny
---
The floodgates are definitely open.
In addition to the 11 photos released over the weekend, Warner Bros. has just sent us more NEW high-res stills from Harry Potter and the Half-Blood Prince.
Click below to view each high-quality picture! The ones at the top are the newest releases, the rest are from earlier.
(All photos by Jaap Buitendijk and © Warner Bros.)