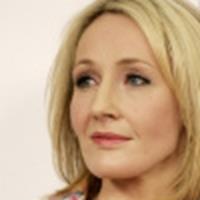 J.K. Rowling
JK Rowling notes Pottermore on her official site
June 23, 2011 at 7:49 AM ET
Cheeser HPANA

jk rowling official site, jkrowling.com
---
Harry Potter author JK Rowling has posted a note

on her official site discussing Pottermore:
You may have recently noticed a number of owls on various websites leading you to a YouTube film, where I have announced my latest, exciting piece of news.
POTTERMORE is a new web site, where you can enjoy an online experience based around the Harry Potter books, which includes exclusive new information from me. If you would like to see the announcement film please click here.
Whilst you'll hear more from me on pottermore.com at the moment, jkrowling.com remains my own personal website for various content such as updated biography and bibliography, and links to relevant organisations, including the charities I support.
Rowling also confirmed

via Twitter that the video channel on YouTube is really her (and presumably not a clone or robot?).