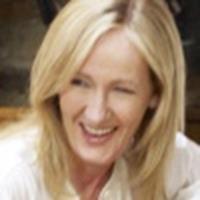 Rowling
Details of Pottermore revealed
June 23, 2011 at 7:17 AM ET
Cheeser HPANA

pottermore details, harry potter ebooks, jk rowling
---
JK Rowling today revealed details of her new project, Pottermore. (Watch her announcement video below.)
The comprehensive web site will include newly written content from Rowling for every chapter of every Harry Potter book. Visitors will be sorted into Hogwarts houses, pick up a wand and be guided through each book. The site is free to access.
For this groundbreaking collaborative project, J.K. Rowling has written extensive new material about the characters, places and objects in the much-loved stories, which will inform, inspire and entertain readers as they journey through the storylines of the books. Pottermore will later incorporate an online shop where people can purchase exclusively the long-awaited Harry Potter eBooks, in partnership with J.K. Rowling's publishers worldwide, and is ultimately intended to become an online reading experience, extending the relevance of Harry Potter to new generations of readers, while still appealing to existing fans. As the Pottermore Shop develops, it is intended that it should include further products designed specifically for Harry Potter fans, offering a potential outlet for Sony products and services related to Pottermore. In keeping with Harry Potter's international appeal, the site will launch in English, French, Italian, German and Spanish, with more languages to follow.
In the new website, the storyline will be brought to life with sumptuous newly-commissioned illustrations and interactive 'Moments' through which you can navigate, starting with the first book, Harry Potter and the Philosopher's (Sorcerer's) Stone. On entering, you choose a magic username and begin your experience. As you move through the chapters, you can read and share exclusive writing from J.K. Rowling, and, just as Harry joins Hogwarts, so can you. You visit Diagon Alley, get sorted into a house, cast spells and mix potions to help your house compete for the House Cup.
Speculation over the past week led to rumors of a massively multiplayer online role-playing game (MMORPG), an online treasure hunt for real-world prizes, a Potter encyclopedia, social network or a Potter-themed amusement park in London.
In addition to the site, all of the Harry Potter books will be available to purchase for the first time ever in digital format (e-books), later this year.
Click here for preview screenshots of Pottermore!
Watch JK Rowling's official announcement here: