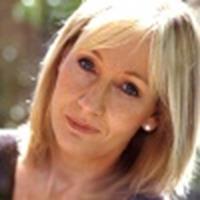 Rowling
J.K. Rowling's secret street view
June 15, 2011 at 4:21 PM ET
Cheeser HPANA

jk rowling, secret street view, next project, harry potter
---
Following the completion of the seven Harry Potter books and eight films, J.K. Rowling has something new to announce. Even though this is not a new book, we have been informed it is something equally as exciting.
As a teaser before the official announcement, ten letters have been hidden on the website below for you to find. To locate them you just need to enter ten individual coordinates in the search box and take a look around.
This is one location: -29.239004,24.507602
The rest are being revealed among Harry Potter fan sites today. Find the correct sites and you could be one of the first to piece the word together.
So enter the coordinates you find on the site below and see what you can discover:
Good luck to you all.
UPDATE: Other sites with coordinates:
- The Leaky Cauldron
- MuggleNet
- HarryPotter-Xperts
- ClubeDoSlugue
- Portkey
- UniversHarryPotter
- Snitch Seeker
- BlogHogwarts
UPDATE 2: Officially there are only nine letters out there, but some clever witches and wizards have guessed that the clues point to either MORE POTTER or POTTERMORE (highlight with your mouse to see possible spoilers). What do you think?
UPDATE 3: It's official.