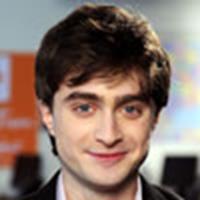 Daniel Radcliffe
Dan Radcliffe to star in thriller 'The Woman in Black'
July 19, 2010 at 3:53 PM ET
Jeremy BBC

Daniel Radcliffe, Harry Potter, The Woman in Black,
---
Daniel Radcliffe has confirmed

he will star in the upcoming cult thriller The Woman in Black.
The film is set to begin shooting in October, with Eden Lake director James Watkins helming a script from Jane Goldman (Kick-Ass).
He will play Arthur Kipps, a young lawyer who travels to an isolated house in a remote part of Britain to deal with the documents of a client who has recently died.

The house soon reveals its tragic secrets and the lawyer learns that the local village is held hostage by the ghost of a scorned woman set on vengeance.
[Radcliffe is] "incredibly excited" by his new role.
"Jane Goldman's script is beautifully written -- both tender and terrifying in equal measure," he said.
"It is thrilling to be working with James Watkins.
"From his brilliant work on Eden Lake and also having met him and heard his vision for the film, I know he will make a fantastic film."

This news comes along with Radcliffe's confirmed involvement in the upcoming Broadway play How to Succeed in Business Without Really Trying, and Hollywood remake of All Quiet on the Western Front.
We will keep you updated with further information regarding this (and other) roles for Mr. Radcliffe.