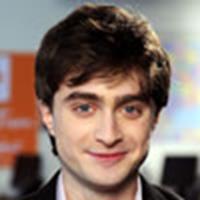 Daniel Radcliffe
Report: Dan Radcliffe attached to 'All Quiet on the Western Front' remake
June 22, 2010 at 9:54 PM ET
Jeremy DanRadcliffe.com (via Variety)

Daniel Radcliffe, All Quiet on the Western Front, remake, Harry Potter,
---
According to Variety

, Daniel Radcliffe is set to star in the remake of the 1930 oscar-winning World War I drama All Quiet on the Western Front.

Daniel Radcliffe will play the lead role in an updated version of the Oscar-winning Best Picture "All Quiet on the Western Front." The WWI drama tells the story of Paul Baumer (Radcliffe), a young German soldier fighting in the trenches of France. Says Stokell, "Daniel brings a vulnerability and innocence to Paul. When we realized how much he loved the script we were really excited because we know he can tap into the delicate balance between intensity and believability that is critical for this demanding role."

Based on the World War I novel by Erich Maria Remarque, "All Quiet on the Western Front" was first adapted for the bigscreen in 1930 by Lewis Mileston, whose film later took home the Oscar for Best Picture.

Shooting on "Western Front" will begin in the spring of 2012 after Radcliffe wraps a 2011 Broadway stint on "How to Succeed Without Really Trying."

This would be the second World War I project for Radcliffe, who starred in the TV movie My Boy Jack

.
To read the report from Variety, click here

.
We will of course keep you privy to any further updates regarding this story.