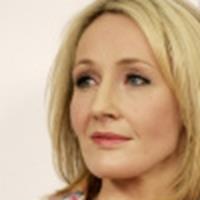 J.K. Rowling
Bloomsbury, J.K. Rowling facing copyright infringement lawsuit
February 17, 2010 at 3:59 PM ET
Jeremy Yahoo! News (via PR Newswire via Yahoo! Finance)

J.K. Rowling, Bloomsbury, Harry Potter, lawsuit, plagarism, Adrian Jacobs,
---
J.K. Rowling has been added as a defendant to an ongoing lawsuit against Bloomsbury Publishing Plc, reports Bloomberg

.
The lawsuit originated from the estate of late author, Adrian Jacobs, who claim J.K. Rowling stole substantial amounts of work from the author, and used them in the Harry Potter series.
The estate of Adrian Jacobs added J.K. Rowling as a defendant after:
discovering legal cause of action against her within the last six years.
J.K. Rowling had this to say in response:
"I am saddened that yet another claim has been made that I have taken material from another source to write Harry. The fact is I had never heard of the author or the book before the first accusation by those connected to the author's estate in 2004; I have certainly never read the book. The claims that are made are not only unfounded but absurd and I am disappointed that I, and my U.K. publisher Bloomsbury, are put in a position to have to defend ourselves."
We will be sure to update you with any new proceedings in the case.