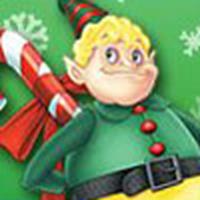 ABC Family
ABC Family to preview 'HBP' & exclusive footage during 'Potter' weekend
November 9, 2009 at 6:38 PM ET
Geri MuggleNet

harry potter movies, evanna lynch
---
Once again ABC Family will be showcasing

the Harry Potter movies during their annual '25 Days of Christmas' schedule. The first four movies will be broadcast during the December 4th - 6th weekend, just before the release of the Half-Blood Prince DVD on December 8th.
Additionally, fans will have a chance to view:
Exclusive footage from Creating the World of Harry Potter, an eight-hour documentary series revealing the filmmaking magic behind all of the films in the series. For the first time ever, uncover the intimate details, never-before-seen screen tests, inside stories by cast and filmmakers, and directors' critical decisions behind the creation of Harry Potter's world on screen. Creating the World of Harry Potter is only available in the Harry Potter Ultimate Edition series on Blu-ray and DVD. Each Ultimate Edition includes a one-hour feature from Creating the World of Harry Potter that highlights a unique aspect of the filmmaking process. Harry Potter and the Sorcerer's Stone: Ultimate Edition and Harry Potter and the Chamber of Secrets: Ultimate Edition available on Blu-ray and DVD December 8.
An advanced look at the Close Up with the Cast piece when they join Evanna Lynch, who plays Luna Lovegood, as she visits the costume department and shows off some of her jewelry designs. Fans can also go behind the scenes with the cast and crew to see how the infamous Cave was created and what it took to bring the Inferi to the big screen. Both of these pieces will be featured in their entirety on the Harry Potter and the Half-Blood Prince Blu-ray Combo Pack and 2-Disc Special Edition DVD.
The schedule

of airings is below:
Friday, December 4:

Harry Potter and the Sorcerer's Stone -- (7:30-11:00 PM ET/PT)

Saturday, December 5:

Harry Potter and the Sorcerer's Stone --(12:30-4:00 PM ET/PT)
Harry Potter and the Chamber of Secrets -- (4:00-8:00 PM ET/PT)
Harry Potter and the Prisoner of Azkaban -- (8:00-11:00 PM ET/PT)

Saturday, December 6:

Harry Potter and the Chamber of Secrets -- (12:30-4:30 PM ET/PT)
Harry Potter and the Prisoner of Azkaban -- (4:30-7:30 PM ET/PT)
Harry Potter and the Goblet of Fire -- (7:30-11:00 PM ET/PT)