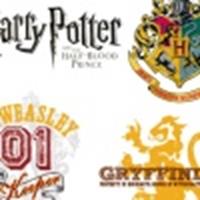 'Half-Blood Prince' items
Announcing HPANA's Princely Prizes giveaway
June 26, 2009 at 3:34 PM ET
Cheeser HPANA

harry potter prizes, harry potter giveaway, harry potter and the half-blood prince merchandise, hot topic, wbshop
---
We're pleased to announce HPANA's Princely Prizes Sweepstakes, a giveaway in celebration of the upcoming release of Harry Potter and the Half-Blood Prince™.
Enter-to-win goodies include new merchandise from WBShop.com and Hot Topic. Some items will never be sold in stores!
Just head over to the contest page and enter your e-mail address for a chance to win.