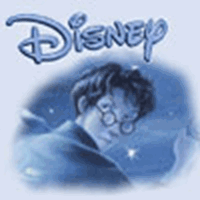 Disney & Potter?
JK & Disney partners?
October 16, 2006 at 11:39 AM ET
Geri Wizard News (via Jim Hill Media)

harry potter ride, disney harry potter, jk rowling, jo rowling, jkr
---
An interesting piece of news has appeared online this morning pointing out that JK Rowling has signed a letter of intent, giving Disney the right to begin preliminary development of a theme park-related project featuring the Harry Potter characters.
According to the article

:
And given Ms. Rowling's reputation for being one tough negotiator (Case in point: When Warner Bros. was getting ready to produce the very first "Harry Potter" film, the studio insisted that at least one actor in the cast be a "name." To be specific, Warners wanted Robin Williams for the role of Hagrid. But J.K. absolutely refused to allow the studio to cast this Academy-award winning comedian as Hogwart's big-hearted gamekeeper. And given that one of the terms of the sale of Harry Potter and the Sorcerer's Stone movie rights was that the author had final approval over the film's cast ... Well, that's how Robbie Coltrane wound up filling Hagrid's over-sized boots) ... Just because Disney now has a letter of intent with J.K. Rowling doesn't mean that you should plan on queuing up for Harry Potter: The Ride anytime soon.
The article also goes on to mention that the release of the last book is scheduled for July 7, 2007 -- which as of this moment is just a wish date for fans, as no word on a publication date has been released by reliable sources.
A few years ago, the same publication touched upon the same story whereby they indicated that AOL Time Warner actually owned the rights to the characters.
Now while this article may whet the appetite of those theme park loving fans, please note that no word has been released from Rowling's camp and we may yet read about this in the 'rumor' section of her site, but if we hear anything we will let you know.
UPDATE: As pointed out above as to the validity of this information, JK Rowling's representatives have denied

that there is any 'signed letter of intent' between Rowling and Disney.