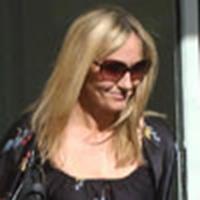 JK Rowling
Fans prepared for JK's visit to NY
August 1, 2006 at 10:34 AM ET
Geri HPANA (via NY Post)

jk rowling, jo rowling, jkr, stephen king, john irving
---
Not that anyone needs a reminder, but Harry Potter JK Rowling is currently in New York to participate in a charity event

along with Stephen King and John Irving at Radio City Musical Hall tonight and tomorrow.
Fans have been preparing for some time as to what questions will be answered by Ms. Rowling and hope for a tidbit from the upcoming book.
A comment by a HPANA member was quoted in the article

:
I have so much I want to know. Is Dumbledore really dead? What's the title of Book 7? Who's going to die? We have to ask good questions, people.
Jeff and myself will be "on hand" at the event tonight and tomorrow and will give a recap from our perspective.