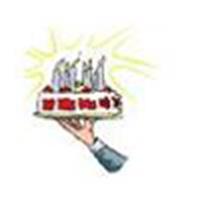 Happy Birthday Jo and Harry
Happy Birthday to JKR & Harry
July 30, 2006 at 7:02 PM ET
Geri HPANA

---
Since it's now July 31st in the UK, we at HPANA would like to wish author JK Rowling and her creation Harry Potter a wonderful Happy Birthday. Ms. Rowling celebrates her 41st birthday and if Harry lives through the last book, he will be celebrating his 26th.
JK will be in New York this coming week

and I am sure all of us would like to post a comment thanking her for her wonderful books and the many years of enjoyment we have had reading them.
Let's all raise our butterbeer glasses to salute the woman who brings us such enjoyment, Happy Birthday, Jo.