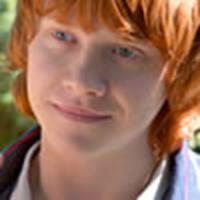 Rupert Grint 'Driving Lessons'
'Driving Lessons' to premiere in London
July 28, 2006 at 4:40 PM ET
Geri HPANA (via News Tip)

julie walters, rupert grint
---
The London premiere

of Rupert Grint's and Julie Walters latest movie Driving Lessons, will take place on September 4th, at the Vue Cinema

in Leicester Square. Tickets are currently not available, but for those fans living in London you should keep checking the cinema site.
The movie will also be previewed

at this years Edinburgh International Film Festival, which takes place from August 14th through the 27th. Audiences in the U.S. will get a chance

to see the movie in certain cities starting on October 13, 2006.
Thanks to Amo for the tip.