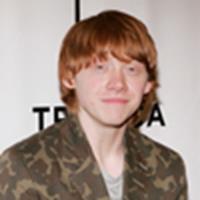 Rupert Grint
'Lessons' to be previewed at Edinburgh Film Festival
July 12, 2006 at 8:04 AM ET
Geri Yahoo! News (via Edinburgh Evening News)

rupert grint, julie walters, driving lessons, edinburgh international film festival
---
Rupert Grint and Julie Walters, from the Harry Potter movies, will have their latest movie Driving Lessons previewed

at this years Edinburgh International Film Festival

, which takes place from August 14th through the 27th.
Also scheduled to appear at the festival is Sean Connery from the James Bond movies.
UPDATE: Thanks to Andrew for letting us know that Alan Rickman's latest movie Snow Cake will also be shown at the festival. You can read a full list of movies that will be screened at the festival here

.
In other news, Driving Lessons will be released

in the UK on September 8th and in the U.S. it will be in limited release

starting October 13th.
Thanks to The Snitch

and TLC

for the release dates of the movie.
UPDATE II: The film's stars are expected

to make an appearance when it is aired at the festival on August 26, ahead of its September 8 release.