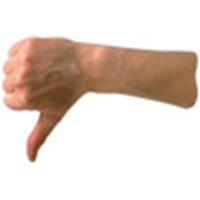 Vote
Harry Potter: Wanted dead or alive
June 27, 2006 at 4:09 PM ET
Cheeser HPANA

harry potter book 7, harry potter 7 rumors, harry potter book 7 deaths
---
When last we checked, a slim majority of fans said Harry Potter would die in the last book in JK Rowling's series.
The informal poll, conducted by HPANA, garnered over 45,000 votes and was even cited by The Sun in an article.
With Rowling's recent revelations about upcoming deaths, we decided to ask again: Dead meat, or life so sweet?
Unlike our last poll, however, you only get two choices: Yay or nay.
Vote now and spread the word.
Put the poll on your web site, blog or journal! Just copy and paste the following code: