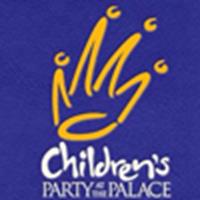 Queen's birthday web site
Queen's party web site opens; Dan not attending event
May 26, 2006 at 7:59 PM ET
Geri HPANA (via Various)

daniel radcliffe, dan radcliffe, jk rowlling, jo rowling, jkr
---
In February we told you

that Harry Potter author JK Rowling would be one of the guests to attend Queen Elizabeth's 80th birthday celebrations on Sunday, June 25th at Buckingham Place. Now, a web site

dedicated to the event 'Children's Party at the Palace,' is available in which you can find out more information as well as search for characters hidden in the Palace.
According to the web site:
At 5:30 pm, when all the guests are seated, JK Rowling will read from her latest book, Harry Potter and the Half-Blood Prince, before the live show at 6 pm.
On a further note, Daniel Radcliffe will not be attending the event as confirmed by both DR.co.uk

and DR.com

. According to both sites, Dan will be on a well-deserved vacation from exams and filming of Order of the Phoenix, which had been scheduled for months before the announcement of the Queen's event. Filming will resume in mid-July. You can read more at both sites.
Thanks to Page, Jenna and TLC

for this news.