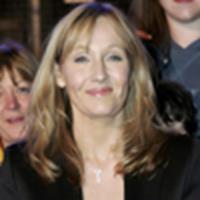 JK Rowling
Reminder: Tickets on sale today for NY charity reading
May 12, 2006 at 12:03 AM ET
Geri HPANA

jk rowling, jo rowling, jkr, stephen king, john irving
---
This is just a reminder that tickets to attend the charity reading with Harry Potter author JK Rowling, Stephen King and John Irving go on sale this morning at 10 am. We told you earlier this week that Jo would be in New York, for the first time in six years, to participate in this event in August.
You can order tickets online by going to the Radio City Music Hall web site

and the Ticketmaster web site, just enter An Evening With Harry, Carrie & Garp into the search section to find tickets or by calling the numbers listed below.
Tickets range from $12.50 to $100 and are available starting at 10 a.m. today

(which is 3 p.m. in the UK):

Prime orchestra: $100.00
Side/rear Orchestra: $75.00
First Mezzanine (Front): $100.00
First Mezzanine (Back): $50.00
Second Mezzanine: $50.00
Third Mezzanine: $12.50
(Radio City and Ticketmaster surcharges will be applied)
VIP Seats:

A limited number of "Family Packages" at $1,000 per package are available for each night and include 4 premium orchestra seats and one set of 3 signed books – one from each author – per package. ($525 per Family Package is tax-deductible.)
You can also enter into an auction

on the Ticketmaster web site for a limited number of prime orchestra tickets which have a starting price of $200.
Telephone numbers to obtain tickets:

212-307-7171 (New York City)
212-307-1000 (MSG/RCMH hotline)
201-507-8900 (NJ)
845-454-3388 (Westchester)
631-888-9000 (Long Island)
203-368-1000 (Connecticut)
(Limit 8 tickets per purchase)
Good luck to all who wish to attend and we hope to see you there!
UPDATE: A press conference featuring all the authors is scheduled

to take place on Tuesday, August 1st at 10 am at Radio City Music Hall.