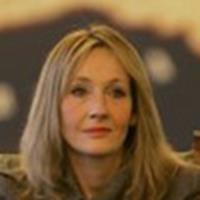 JK Rowling
Rowling's interview with 'GirlGuiding Scotland'
April 29, 2006 at 4:16 PM ET
Geri The Leaky Cauldron (via GirlGuiding Scotland)

jk rowling, jo rowling, jkr, girlguiding scotland
---
A few weeks ago we told

you that GirlGuiding Scotland had teamed up with some 80 prominent women, including Harry Potter author JK Rowling, to combat the celebrity culture's influence among teenage girls. Her interview

is now online for you to read.
Jo discusses:
Scotland and being Scottish
Career
Guiding
Being a woman
What's important to her
Rowling on her career:
Because of the huge fame of the Harry Potter novels - and therefore great expectations surrounding them, how do you stop that from impacting how you develop the story or characters? I am very protective of my characters and the storyline; I stick fiercely to what I believe is right for them even if I know that it will make some fans unhappy (for instance, some of the romance in book six disappointed readers who were hoping for other pairings).
However, resisting this kind of pressure is not as difficult as you might think, because I did a lot of planning in the seven years between having the idea for the Potter books and the publication of Philosopher's Stone, so I have a kind of map to keep me on track.