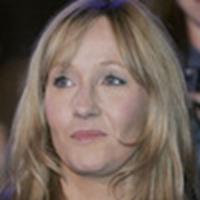 JK Rowling
Could book 7 be published next year?
March 9, 2006 at 8:09 PM ET
Geri Veritaserum (via Forbes.com)

jk rowling, jo rowling, jkr, book 7
---
Forbes Magazine has announced their annual list

of billionaires and Harry Potter author JK Rowling has been placed at the 746 spot. Now, normally I wouldn't post something like this but in the snippet from the web site a significant line had been printed.
The whole segment is below:
Author had a banner year last year. Last July, Harry Potter and the Half-Blood Prince, the sixth book in her widely successful Potter series, was a huge hit. Rowling sold 60 million books worldwide last year, bringing the tally to 310 million copies of Harry Potter books sold. In November, Warner Bros. released Harry Potter and the Goblet of Fire, the fourth Potter film and reversed a creeping Harry box-office slide. The movie pulled in $287 million in the U.S., the highest grossing film in the series after the debut film. A source in the Rowling camp says that last book in the series will be out in 2007.
Now of course this should be considered a rumor but it would tie in nicely with a commentary from our own webmaster who eloquently suggested that the last book in the series should be published on July 7th, 2007.