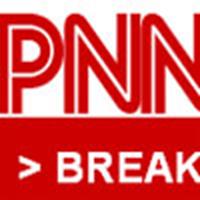 PNN prank
Fan sites goad the gullible on April Fool's
April 4, 2005 at 9:54 PM ET
Cheeser HPANA

april fool's, harry potter fan sites, harry potter pranks, pnn, april 1
---
Oops, we did it again.
Webmasters of Harry Potter fan sites tricked and treated their visitors on April 1 with extravagant pranks, as has become tradition in the online fandom. Each year the foolishness gets more and more elaborate, and this year was definitely no exception.
Here's our 2005 round-up:
HPANA

MuggleNet

The biggest of the big fan sites, MuggleNet announced it had been shut down by Warner Bros. and JK Rowling for copyright infringement. CBBC Newsround even mentioned it.

The Leaky Cauldron

Fed up with crazy enthusiastic fans hounding them with questions and special requests, the editors of TLC brought in a professional.

FictionAlley

The fan-fiction supersite was taken over by the Ministry of Magic.

Sugar Quill
Veritaserum

Making its star-studded debut this year, Veritaserum was taken over by none other than Sir Voldemort. Not just the site itself, but visitors' computers, too! (Better Brainwash the page, or Detect Ignorance Settings to see if you can fix it.)

DanRadcliffe.com

This Dan-fan site did a gender-bender and presented its loyal visitors with Emma Watson (Hermione Granger) instead.

Chris Rankin Online

The Percy Weasley actor announced he was giving up theatre in lieu of a budding music career as DJ Muppet Supreme.

The Witching Hour
WWP's New Clues Forum

Always ready for a new challenge, fans of Wizarding World Press' Potter companion guides got busy picking apart the just-released Hogwarts, A History (a mere 700 Galleon purchase -- granted, the book is over 15,000 pages).

Harry Potter Fan Zone

Regular readers got a big surprise when their favorite Potter site had gone to the dark side -- Star Wars, that is.

The Quibbler

The Quibbler Newsmagazine flipped its layout upside down to fool its vistors.

VideoEta

Non-Harry Potter site VideoEta scared a fair number of fans by announcing that Frankie Muniz was replacing Daniel Radcliffe in the remaining films.
Finally, both HPANA and our friends at Diagon Alley

treated fans with mega-spoilers for the upcoming Half-Blood Prince book.
We're sure there was more mania out there. Know of any? Please let us know! The countdown to 2006 begins. Don't say we didn't warn you this time!
(You can also check out last year's April Fool's round-up.)