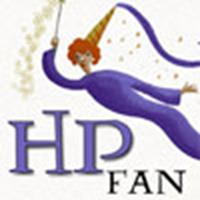 HP Fan Trips 2005
Book 6 release date just 15 days before HP Fan Trips
February 2, 2005 at 12:23 AM ET
Cheeser HPANA (via HP Fan Trips)

harry potter tours, harry potter trip, british tours, harry potter tour, hp fan trips, hpfantrips
---
In HP Fan Trips' January news update, the organizers revealed the dates of this year's tour couldn't have been planned better.
JK Rowling's sixth book, Harry Potter and the Half-Blood Prince, will be released just two weeks before the launch of HP Fan Trips 2005

. As such, the trip will be one of the first opportunities to discuss the story with a big gathering of other Harry fans, while trekking through the United Kingdom, chasing down the roots of the story and visiting film locations used by Warner Bros:
Just 15 days after the release of HBP!
They say timing is everything. Good Harry Potter fans know that publishers Scholastic and Bloomsbury announced in December the English language release date for the sixth book - Harry Potter and the Half-Blood Prince - will be July 16. Using our advanced divination skills, we carefully planned HP Fan Trips 2005 to coincide with the book's release date, and we're understandably excited now that the release date is officially known. (If you believe we really knew the book would be released in July, and you're wearing white gloves, we also have a ketchup popsicle with your name on it.)
Along with the Accio 2005 UK conference, HP Fan Trips will be one of the first formal opportunities to meet with other rabid Harry Potter fans to discuss book 6! Don't miss out on what will surely be passionate, lively debate, and more importantly, wild fun talking HP with other fans while you explore the roots of the story throughout the United Kingdom.
Seats continue to fill up!
Some of our 2005 tour packages

are now already more than 70% booked, putting us quite ahead of the same time last year. What does this mean? With a maximum of 42 people per package, you should make reservations with friends and family sooner rather than later. Once each package is filled to capacity, no more participants can be added due to the required arrangements (hotel, transportation, meals, etc.). Remember, only an initial deposit is required to reserve a spot and payment plans are very flexible.
Frommer's picks HP Fan Trips
A leader in travel and vacation info since 1957, Frommer's recently pointed to HP Fan Trips as "a new form of travel" and detailed

some of our selections. "Make no mistake about it!" they point out on their web site. "All establishment listings and reviews in Frommer's Guidebooks and online at Frommers.com are based on our author's individual experiences -- our listings and reviews are not advertisements." We're honored to have been included in their December review of literary tours inspired by books.
Free trip update
HP Fan Trips' free trip promotion is still going strong. One fan site has already won a free trip and is on its way to a second, and several others are in good shape for their own free trip. Remember, we've lowered the necessary referrals from 29 to 25 this year! Fan sites and other organizations can sign up to support HP Fan Trips

and start referring participants. You'll get a link on the HP Fan Trips web site and a special code to track referrals.
Announcing PotC Fan Trips
Building on the success of HP Fan Trips, Beyond Boundaries Travel has developed a new tour for fans of the Pirates of the Carribbean movies. Participants will sail the open sea on a Windjammer Tall Ship, and visit historic pirate sites in both Nassau and Jamaica (including Port Royal)! It was developed in cooperation with several of the top PotC fan sites and the Jamaican Tourist Board, Bahamas Tourist Board and Air Jamaica. Visit http://www.potcfantrips.com/

for more information.
Don't forget this year's trip also features an exclusive ride on the Hogwarts Express train used in the films! Visit HP Fan Trips online at http://www.hpfantrips.com/

and join their official Yahoo! discussion group

.