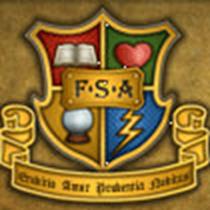 Rowling's Fan Site Award
HPANA wins 'Fan Site Award' from JK Rowling
December 10, 2004 at 11:21 AM ET
Cheeser HPANA (via JKRowling.com)

jk rowling, harry potter fan sites, harry potter
---
Rarely does my heart ever stop (since I'd be dead), but it skipped a beat this morning when I received a phone call and e-mail telling me HPANA was selected as JK Rowling's newest "Fan Site Award" winner

on her official web site.
Rowling says of HPANA:
The Harry Potter Automatic News Aggregator was the very first Harry Potter website I ever visited, though it has changed almost beyond recognition since those early days. A fantastically user-friendly fansite, faster off the mark with Harry Potter news than any other site I know, and with all kinds of brilliantly inventive touches. I particularly like the points system, whereby dedicated posters can work their way up from 'Muggle' to 'Auror' and beyond - though speaking of titles, I hoped that 'High Inquisitor' (moderator name) would have died out when Umbridge was run (galloped?) out of Hogwarts. On the other hand, 'Guillaume' and 'Broggy' (surnames of two of the masterminds behind HPANA) are just begging to be used for fictional wizards.
I'm humbled and proud beyond words, and would be remiss not to give thanks to the wonderful people who helped create, work on, and contribute to this little site that has grown so much in just two years: So, to Geri and Scott, and forum moderators Natalie, Lamar, Marc, Kendra and Renee, and all our alumni/previous staff members: Great work, congratulations and thank you for your dedication to making HPANA worthy of such an incredible distinction from the author of Harry Potter herself.
I think I speak for all of us when I say we have much to live up to and will continue to do our best. Thank you, Jo, from the bottom of my heart!
Jeff Guillaume
Editor-in-Chief, HPANA