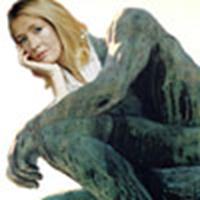 JK's statue?
Rowling being considered for 'modern-day hero' statue
August 16, 2004 at 10:28 PM ET
Cheeser HPANA (via Various)

jk rowling statue, edinburgh city council, orlando bloom, american library association
---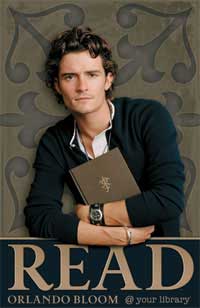 The author who has been credited with turning on an entire generation of kids (and adults) to reading with her boy wizard series Harry Potter is being considered for an unusual honor: JK Rowling is one candidate for a statue

to celebrate Edinburgh's "modern-day heroes."
"I think its wonderful as she's a huge literary figure who has single handedly re-invigorated the children's market and encouraged so many children to take up reading again," said a spokeswoman for UK book chain Waterstone's. "She has delighted millions with her reading and made so many more authors start writing books for children as well."
But one resident told the city council it was premature to honor somebody still living. "I have nothing against JK Rowling or her writing but I think we have a tradition in Edinburgh of waiting until people have died before we put up a statue to them," he said.
(For fun, I created a mock-up of Jo's potential statue modeled after The Thinker by Auguste Rodin. Click here for the full-size image

.)
Rowling's books, which in a study released by the American Library Association are among the most re-read fiction

, have sold over 260 million copies worldwide. Others include the Lord of the Rings series, A.A. Milne's Winnie the Pooh and Charles Dickens' A Christmas Carol. Topping the list is Alice Walker's The Color Purple.
The ALA has tried to capture and use the magic created by the phenomenal success of Potter and Rings to keep the public interested in reading. One campaign (see photo above) even includes a photo of heartthrob Orlando Bloom (Lord of the Rings, Pirates of the Carribbean) to lure people to their local libraries.