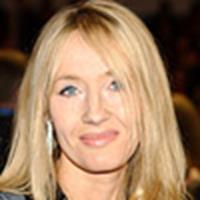 Rowlings' wizard millions
December 28, 2003 at 9:21 PM ET
Geri Moreover (via Sky News)

---
Harry Potter creator JK Rowling is Britain's biggest-earning woman of the year. She tops The Mail on Sunday's list of 100 highest-paid women in Britain

having made £100m ($1,772,494) in 2003 due to her earnings from book sales, films and merchandise. Rowling has sold 250 million copies of her first five Potter books and takes a 5% share of the revenues from related products.
Next year she will receive another big payout with the release of the third Potter film - Harry Potter and the Prisoner of Azkaban from which Rowling will receive a 1% cut of the box office revenues.
Earlier this year she was named the highest-paid author in history according to the The Sunday Times.