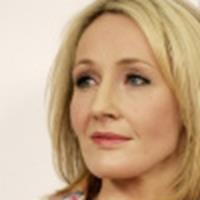 J.K. Rowling
J.K. Rowling writes article on relationship with Screenwriter Steve Kloves
April 19, 2011 at 8:43 PM ET
Jeremy HPANA (via WGAW's 'Written By')

J.K. Rowling, Harry Potter, Steve Kloves, Writers Guild, Magazine, Article
---
In a new article

written by J.K. Rowling for the Writer's Guild's Written By magazine, the Harry Potter author discusses her rather impressive relationship with Steve Kloves, the Screenwriter for seven of the eight Potter films.
Appearing in the April/May 2011 edition of the magazine, the three page article gives a fascinating glimpse into their collaborative process and history:
It's been an intense relationship, forged by unusual circumstances. Steve has come closest to being inside the world with me - actually, he has been inside the world with me, but always a year or two behind. Nobody else has come close to that. The sheer length of the collaboration has made it unique.
Giving us an unparalleled glimpse into this process of adapting the books to screen, the article, complete with J.K. Rowling's unique voice, begins with the conception of the relationship, and includes their correspondence over the years, as well as a fascinating example of the difference between a scene in the book versus that same scene in the screenplay.
To read the full article (something this reporter strongly recommends), click here

.