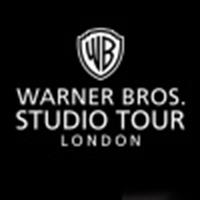 Warner Bros.
'The Making of Harry Potter' studio tour at Leavesden to open spring 2012
March 3, 2011 at 10:23 PM ET
Cheeser HPANA

leavesden studios, the making of harry potter, studio tours london, great hall, dumbledore's office
---
Warner Bros. has let us know that the attraction for Harry Potter fans they're building at newly-acquired Leavesden Studios will open spring of 2012!
The three hour long walking tour will take visitors into the bowels of Hogwarts to see some of the most iconic sets, including the Great Hall, Dumbledore's office and more.
Fans can register at the official site

to receive updates as they come out this year (like pricing and the exact opening date).
Check out the promotional art right here:
The full name of the attraction is Warner Bros. Studio Tour London -- The Making of Harry Potter.
Here's the full press release: