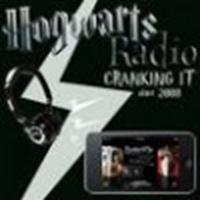 Hogwarts Radio
Hogwarts Radio #82: The One With BAD Voldemort
January 25, 2011 at 12:37 AM ET
Jeremy HPANA (via Hogwarts Radio)

Hogwarts Radio, HPANA, podcast, Harry Potter, Deathly Hallows,
---
Hogwarts Radio is back for our most controversial episode yet! Join us as we debate upon the fate of Molly Weasley's soul, give our thoughts on a hot news topic, and much more!
Hosts: Terrance Pinkston, Jr., Jeremy Baril, and Mary Terzian.
- CONTROVERSY! DUN DUN DUUUUUUNNNNNNN!
- Ali catches everyone up on the latest Harry Potter news.
- Snape's death scene changed! What the french toast?!
- How will this impact the emotional tone of this scene?
- Our thoughts on this, and of some readers on HPANA.
- If J.K. Rowling approved this, why should we worry?
- Our first ever movie commentary is out! Subscribe to us on itunes to get it!
- We let YOU know how you can be a part of the show!
- T-Shirt update and more!
- Our main discussion this week centers around the state of Molly Weasley's soul.
- Did Molly actually use the Killing Curse?
- Does the soul fragmentation depend on whether or not the person is good or evil?
- Does it depend on if they're acting in defense?
- Was Molly acting in defense?
- Terrance is the odd man out this episode, but he takes on Jeremy and Mary!
- Fantastic Beast of the Week, Greatest HR moment and more!
Podcast: Play in new window | Download (Duration: 1:27:07 — 80.0MB)