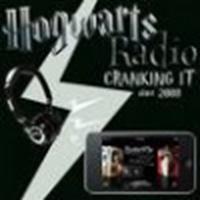 Hogwarts Radio
Hogwarts Radio #81: The One On Stranger Tides
January 13, 2011 at 6:51 PM ET
Jeremy HPANA (via Hogwarts Radio)

Hogwarts Radio, HPANA, podcast, Harry Potter,
---
Presenting the 81st edition of our official podcast Hogwarts Radio

. Join us as we continue our segment on the Ministry of Magic, discuss the (lack of) news and much more!
Hosts: Terrance Pinkston, Jr., Jeremy Baril, Eric Scull, Mary Terzian.
Show notes:
- No one laughs at the joke. Will you?
- Ali catches everyone up on the latest Harry Potter news.
- It's a fast slow news week. Yes, fast slow. You read this correctly.
- Does listening to Hogwarts Radio segment!
- We explain why you should vote for us on podcast alley.
- T-Shirt orders are closing soon, and possibly FOREVER!
- Could Dumbledore handle the responsibility of Minister of Magic?
- How did his flaws attribute to his downfall?
- We clear up the air about a scene in Deathly Hallows by going straight to the screenplay!
- Discussion on the Department of Magical Law Enforcement.
- This is the largest department and we deep into the divisions and subdivisions.
- Fantastic Beast of the week is the Jarrrrrrrrrvey!
- Hogwarts Radio greatest moments #19: Jigsaw makes his return.
- AAARRRRR! PIRATES WRAP UP THIS WEEK'S SHOOOOOW!
Podcast: Play in new window | Download (Duration: 1:11:46 — 66.0MB)