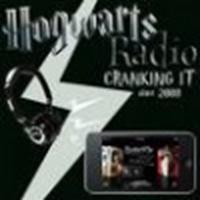 Hogwarts Radio
Hogwarts Radio #80: The One Where We Do The Robot
January 5, 2011 at 11:17 PM ET
Jeremy HPANA (via Hogwarts Radio)

Hogwarts Radio, HPANA, podcast, Harry Potter,
---
Hogwarts Radio is back

for the first episode of 2011! Join us as we ring in the new year with a great discussion on the Ministry of Magic, the latest news, and much more!
Hosts: Terrance Pinkston, Jr., Jeremy Baril, and Mary Terzian.
- Episode 80 of our Harry Potter podcast kicks off with us attempting to do the robot, which doesn't quite have the same effect
- Our news round-up gives you the latest buzz in the Potterverse.
- Fandom: A History makes its Hogwarts Radio return!
- The first HR movie commentary of Harry Potter and the Sorcerers Stone will be out this weekend!
- LAST CHANCE TO GET A HOGWARTS RADIO T-SHIRT!
- We address questions in emails and voicemails this week.
- Main discussion kicks off our Ministry of Magic series!
- How is the movie layout different versus book layout?
- Is it inverted, or do the floors go side to side?
- We also discuss the Governmental Structure of the Ministry.
- Countdown to Episode 100 starts with this episode with some of the best moments you have/haven't heard!
- Don't forget to vote for us on Podcast Alley!
Podcast: Play in new window | Download (Duration: 1:09:31 — 32.1MB)