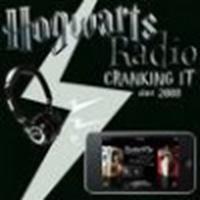 Hogwarts Radio
Hogwarts Radio #77: The One Where We Get Down!
December 15, 2010 at 1:13 AM ET
Jeremy HPANA (via Hogwarts Radio)

Hogwarts Radio, HPANA, podcast, Harry Potter,
---
After a week of being off we're back and better than ever with Episode 77 of Hogwarts Radio. Join us for a hilarious thought provoking episode. There's never a dull moment with this trio!
Hosts: Terrance Pinkston, Jr., Mary Terzian, Geoff Buchanan.
- What if Arnold Schwarzenegger was cast as Hagrid?
- HARRY GET DOWN!
- Can Harry Potter ever capture Oscar Magic?
- Hugs, kisses and holiday greetings from Emma Watson!
- Deathly Hallows DVD release date set for March? Is this too soon?
- The Grey Lady is cast! Kelly Macdonald is the lucky choice.
- We talk about some of her past work, and surprisingly, we have all heard of her!
- Voting is set to wrap in the 2010 Podcast Awards!
- Kirstyn Hippe's amazing cover 'Just the way you are' by Bruno Mars, and makes it a Harry Potter version!
- First winner in Terrance's Music Challenge!
- Main discussion breaks down first impressions of characters in the series.
- We cover everyone from the Dursley's to Umbridge.
- What did we really think? Our thoughts may surprise you!
- Wrong answer game closes out this week's show.
- BLOOPERS and Kirstyn's version of 'Just the way you are'!
Podcast: Play in new window | Download (Duration: 1:35:43 — 87.9MB)
Hogwarts Radio #78 is scheduled to be released Dec. 22.