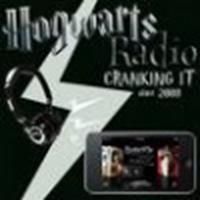 Hogwarts Radio
Hogwarts Radio #76: The One With Hermione's Palpable S.P.E.W
December 2, 2010 at 9:02 PM ET
Jeremy HPANA (via Hogwarts Radio)

Hogwarts Radio, HPANA, podcast, Harry Potter, Deathly Hallows,
---
Our Harry Potter podcast returns for

another exciting episode, as we delve into the psyche of Hermione, discuss new theories, and dig into the latest news!
Hosts: Terrance Pinkson, Jr., Jeremy Baril, Mary Terzian, Geoff Buchanan.
- It's on! That's right! The 76th edition of HPANA's Harry Potter podcast!
- Emma Watson nominated in the 2010 People's Choice Awards!
- Deathly Hallows passes over $600,000,000 worldwide in 10 days!
- Is Deathly Hallows Oscar material? We discuss the potential push back of part 2 to become an Oscar contender.
- Could it pass Avatar as best selling movie of all time? Jeremy doesn't think so.
- VOTE FOR US IN THE 2010 PODCAST AWARDS!!!
- What this means for Harry Potter fans, and for us here on the show.
- Jeremy has an interesting theory for why the writers kept in Wormtail for part 2.
- We go back Into the Mirror to discuss Hermione this week.
- What would she have seen her first year at Hogwarts? Was there a longing for acceptance?
- At what point in time would she finally see Ron?
- Is the boggart an extension of the opposite of what we would see in the mirror?
- When does Hermione's desire change to something outside that realm?
- Wrong Answer wraps up this week's show!
Podcast: Play in new window | Download (Duration: 1:09:23 — 63.8MB)
Hogwarts Radio #77 is scheduled to be released December 9th.