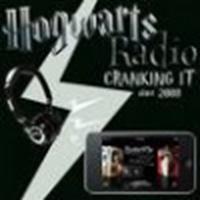 Hogwarts Radio
Hogwarts Radio #75: The One Without Dobby's Shoes
November 22, 2010 at 12:13 AM ET
Jeremy HPANA (via Hogwarts Radio)

Hogwarts Radio, HPANA, podcast, Harry Potter, Deathly Hallows,
---
Introducing episode 75 of our Harry Potter podcast! Join us as we break down Deathly Hallows: Part 1, and voice our thoughts on the movie. We discuss everything from our favourite scenes, characters, and where we completely lost it! We even take calls from our listeners who voice what they thought of the film.
Hosts: Terrance Pinkston, Jr., Greyson Smith, Jeremy Baril, Mary Terzian and Travis Prinzi.
Podcast: Play in new window | Download (Duration: 1:59:04 — 54.8MB)
Thanks to Livestream for hosting the show today, and to all of you for making this edition of Hogwarts Radio, one to remember!
Hogwarts Radio #76 is scheduled to be released Dec. 2.