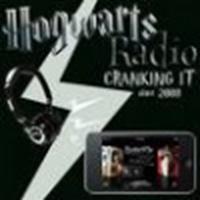 Hogwarts Radio
Hogwarts Radio #73: The One With the Metro House-Elf
November 17, 2010 at 7:45 PM ET
Jeremy HPANA (via Hogwarts Radio)

Hogwarts Radio, HPANA, podcast, Harry Potter, Deathly Hallows,
---
Hogwarts Radio returns for another episode

with an (obviously) Deathly Hallows themed show.
Hosts: Terrance Pinkston, Jr., Eric Scull, Greyson Smith, Mary Terzian.
- Eric Scull is your host for this episode of Hogwarts Radio!
- Deathly Hallows premieres in NYC and London!
- Re-shoots for the epilogue to take place in December.
- The 2010 Podcast Awards are upon us!
- Nominate us in Best Produced and Education!
- Help us get to 10,000 followers on twitter!
- Don't forget to check out HPANA for some amazing contests!
- We say a last goodbye to Hedwig, Moody, and Dobby before the movie.
- Could we say that we really knew Moody?
- Is Hedwig "just a bird?"
- How is Dobby's death conveyed in the film? Terrance and Eric give you the scoop!
- Wrong Answer Game.
- Magical Memories.
Podcast: Play in new window | Download (Duration: 1:11:07 — 65.4MB)
Hogwarts Radio #74 will be live

on LiveStream on Sunday, November 21 at 3:00 EST for a "Deathly Hallows" reaction show!