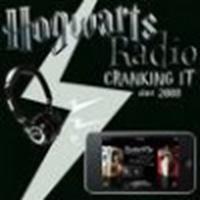 Hogwarts Radio
Hogwarts Radio #69: The One With Busty Crustaceans
October 22, 2010 at 2:14 AM ET
Jeremy HPANA (via Hogwarts Radio)

Hogwarts Radio, HPANA, podcast, Harry Potter,
---
We are proud to present the latest episode of Hogwarts Radio, where we discuss the newest developments in the J.K. Rowling versus Adrian Jacobs plagiarism lawsuit, and more more!
Hosts: Terrance Pinkston, Jr., Jeremy Baril, Eric Scull, Mary Terzian.
- HPANA's Official Harry Potter podcast is BACK! Literally.
- Terrance, Eric, Jeremy, and Mary are present this week to cover updates in Harry Potter news.
- Mary attends the Scream Awards and divulges the details!
- 10 TV spots released by Deathly Hallows and we tell you what our thoughts are!
- Is that really Dan in a bra?!
- T-shirt sales have ended, and we tell you when you can expect yours!
- A special thank you from one of our listeners.
- Discussion of the lawsuit of the Estate of Adrian Jacobs against JK Rowling.
- We go in depth and analyze the case point by point.
- Is it possible that JKR had read this book and forgotten?
- What kind of merit does this case have?
- What are the judge's motives for not throwing out the case?
- Would this claim have happened if the Harry Potter books weren't so huge?
- Best quote ever: "If Adrian Jacobs would have written the Goblet of Fire, he would have freaking written the Goblet of Fire." (The Social Network reference)
- Tell me lies, magical memories, and crabs with boobs!
- Show wrap
Podcast: Play in new window | Download (Duration: 1:38:54 — 45.5MB)
Hogwarts Radio #70 is scheduled to be released October 28th.