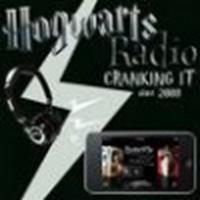 Hogwarts Radio
Hogwarts Radio #66: The One Where Voldemort Does Disco
October 7, 2010 at 2:04 AM ET
Jeremy HPANA (via Hogwarts Radio)

Hogwarts Radio, HPANA, podcast, Harry Potter,
---
We are happy to share with you the latest Hogwarts Radio episode, where we discuss recent Potter news, as well as introduce some new segments and share a few laughs.
- Hold the PHONE! We present another fun filled podcast! Whoa!
- We catch you up on this past week's news!
- Posters galore!
- What is up with the blood splatters all across them? Could it be fire?
- Jo on Oprah, and she was absolutely amazing!
- Could she write more books? Of course, she says. Easily eight, nine, or ten.
- We discuss this comment and how the media took it out of context.
- In observance of Breast Cancer Awareness month, we will be donating 20 percent of all tshirt sales to the National Breast Cancer Foundation!
- We are getting close to the water with Podcast Alley!
- Main discussion goes Into the Wardrobe! (No, not Narnia).
- Our first character is Bellatrix Lestrange.
- What would she fear?
- Voldemort with a fro and disco pants!
- Tell me lies and show wrap!
- BLOOPERS!!!!
Podcast: Play in new window | Download (Duration: 1:12:45 — 33.6MB)
Hogwarts Radio #67 is scheduled to be released October 14.