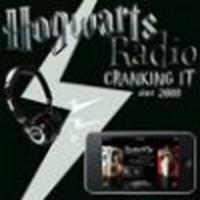 Hogwarts Radio
Hogwarts Radio #63: The One That's Bringin' It Back
September 22, 2010 at 1:03 AM ET
Jeremy HPANA (via Hogwarts Radio)

Hogwarts Radio, HPANA, podcast, Harry Potter,
---
Hogwarts Radio is back for yet another episode of Harry Potter discussion, returning to old segments (and hosts), including "Into the Pensieve."
Hosts: Terrance Pinkston Jr., Jeremy Baril, Becca Schroeder, Mary Terzian.
- We're back, and ready to discuss some Harry Potter!
- Trailer to be released soon!
- WB's aggressive marketing campaign doesn't seem that aggressive at all.
- Some new Deathly Hallows images are released and we talk about them.
- Into the Pensieve: Chapters 13 and 14 of Deathly Hallows.
- What have we seen so far in the trailers and TV spots about these chapters?
- Can all detail expect to be kept in?
- New Segment: Things not to do at Hogwarts
- Bringing back Guess that HP Character
Play in new window | Download (Duration: 1:14:41 — 43.0MB)
Episode 64 will be LIVE on Ustream on Thursday September 23, 2010 at 7:30PM Pacific/ 10:30PM Eastern!