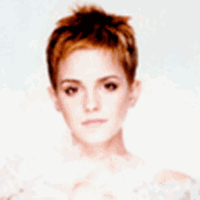 Emma Watson
Update: Emma Watson loses most of her hair in new 'do
August 5, 2010 at 2:59 AM ET
Cheeser Google News (via Allie Is Wired)

emma watson hair, emma watson, emma watson nyc, hermione granger
---
Emma Watson may shock a few fans with her new hairdo... it's short -- very short.
The 20-year-old actress, best known for her role as Hermione Granger in the Harry Potter films, was seen in New York City earlier this week sporting the new 'do while doing publicity for Harry Potter and the Deathly Hallows: Part I:
Watson commented on her Facebook and Twitter accounts on Tuesday:
Hello New York! In the Big Apple doing some press for Deathly Hallows Part 1. It's going to be a busy week... Em x
Thanks to Allie is Wired

and Hollywood Gossip

for the photos!
UPDATE: In a new interview with Entertainment Weekly (which features another photo of Emma with her new haircut) Watson talks

about wanting to cut her hair in her teens and missing out on all of "that experimentation that most teenagers go through."