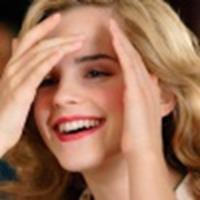 Emma Watson
Emma Watson officially joins Facebook
July 22, 2010 at 10:07 PM ET
Cheeser HPANA (via Facebook)

emma watson facebook, emma watson official facebook profile, emma watson status update, emma watson pictures, emma watson videos
---
Just a week after embracing Twitter, Harry Potter actress Emma Watson has revealed an official Facebook Page

.
Her first status update reads: "Hello again everyone. This is the real me on Facebook! Love Emma x"
The Facebook profile promises to keep fans up-to-date on Watson's career and projects and provides a short bio (apparently written by the actress):
I grew up in Paris, France and moved to Oxford, UK when I was 5 years old.
I am currently studying for a Liberal Arts degree at Brown University in Rhode Island, USA - I will start my sophomore year in the autumn 2010.
I am really passionate about fair trade. I think it is important that we try to help the people who work hard to produce the clothes that we wear, the food that we eat and the things that we use. As well as improving the lives of the workers and the wider community, I think understanding the journey your t-shirt, for example, has been on makes it that bit more interesting.
I also love all things art, music and books and spending time with my friends and family.
There is also a selection of photographs and videos for fans to enjoy.