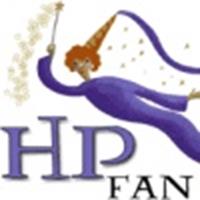 HP Fan Trips
HP Fan Trips at Infinitus in Orlando; new trips added for 2011
July 13, 2010 at 3:49 PM ET
Cheeser HPANA (via HP Fan Trips)

harry potter tour, harry potter trip, harry potter fans, harry potter england, harry potter scotland
---
Beyond Boundaries Travel and fantrips.travel announced additional trips for their final 2011 Harry Potter tours today.
A new itinerary, The Crown Jewel

, promises the most luxurious accommodations, including a stay at the five-star Balmoral Hotel, where JK Rowling actually finished writing Deathly Hallows.
Separately, a second Sorcerer

(adult/teen) itinerary has been added -- the first sold out!
Finally, HP Fan Trips has partnered with the International Quidditch Association

to host an exclusive Quidditch Tournament at Alnwick Castle, site of Harry's first flying lesson in the films. Visit their site for more information.
But here's the latest on the standard HP Fan Trips

2011 tour:
We've taken the best from each of the seven years of our top-rate HP Fan Trips and created this special itinerary to celebrate the release of the final film in the Harry Potter story. Based on popular demand - we'll be doing some of your favorite things again (a vintage steam train excursion, the hike to Steall Falls, the gala banquet at Edinburgh Castle), and we'll be adding some new elements - including visits to new filming locations from the last two new movies!
Highlights
Edinburgh screening of Harry Potter and the Deathly Hallows
The gala banquet at Edinburgh Castle
The vintage steam train excursion along routes used in the movies
The hike to Steall Falls (a fan favorite) - where Harry battled with a dragon for the Triwizard Tournament
All your favorite Gaelic story tellers and English Guides
Visits to all your favorite movie filming sites - plus some new sites from the most recent movies
Playing "Muggle Quidditch"
The Pajama Party - a night full of magical tales, special treats and wizarding games
Reunion Trips
Join your friends from past trips! We know how many of you formed great friendships with people you traveled with on HP Fan Trips.
We are customizing trips for groups that traveled together in the past and want to all stay together. This is the perfect opportunity to reconnect - and share the magic with your friends - for the final bash in 2011.
For Harry Potter fans, this is the trip of a lifetime and there's no better year to take this special final trip in 2011 - which culminates around the release of the final Harry Potter movie. HP Fan Trips gives you a "Muggle backstage pass" to travel through time and discover the world of Harry Potter. We've got all kinds of exclusive experiences for fans that will make this one of the most memorable trips you'll ever take.
A representative from Beyond Boundaries Travel/fantrips.travel will be at a vendor booth at the Infinitus conference in Orlando, which begins Thursday. Visitors can stop by to check out the trips and enter to win some prizes!