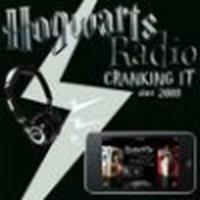 Hogwarts Radio
Hogwarts Radio #51: The One with Baubles
June 28, 2010 at 11:32 PM ET
Jeremy HPANA (via Hogwarts Radio)

Hogwarts Radio, HPANA, podcast, Harry Potter,
---
Join us for Hogwarts Radio #51, as we go in-depth on the new Harry Potter and the Deathly Hallows trailer and give our reactions and analysis.
Guests: Terrance Pinkston, Jr., Greyson Smith, Jeremy Baril, Travis Prinzi.
Podcast: Play in new window | Download (Duration: 47:40 — 43.9MB)
Hogwarts Radio #52 is scheduled to be released July 7.