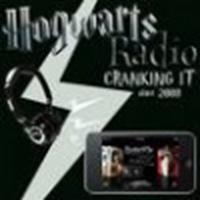 Hogwarts Radio
Hogwarts Radio #49: The One With Voldemort's Superman Pose
June 7, 2010 at 10:28 AM ET
Jeremy HPANA (via Hogwarts Radio)

Hogwarts Radio, HPANA, Harry Potter, podcast
---
&lefticon

Just hours after the MTV Movie Awards, we sat down and recorded this special episode of Hogwarts Radio! Join us for some great discussion as we talk about the clip and give our thoughts about what we saw. From the intense acting to whether this clip was for part one or part two, we break the clip down and analyze it scene by scene.

Hosts: Terrance Pinkston, Jr., Greyson Smith, Jeremy Baril, Becca Schroeder, Eric Scull.

Note: Any errors made was due to poor video quality.

Podcast: Play in new window | Download (Duration: 42:15 — 38.9MB)

Episode #50 is scheduled to be released June 20th.