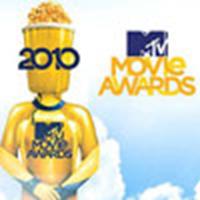 2010 MTV Movie Awards
'HBP' receives 2010 'MTV Movie Awards' nominations
May 12, 2010 at 7:01 PM ET
Geri HPANA (via MTV Movie Awards)

harry potter and the half-blood prince movie, half-blood prince movie, hbp movie, 2010 MTV Movie Awards, daniel radcliffe, emma watson, tom felton, dan radcliffe
---
The nominees for the the 2010 MTV Movie Awards were announced earlier today and Harry Potter and the Half-Blood Prince and it's actors Daniel Radcliffe, Emma Watson and Tom Felton have been nominated in various categories.
The list of nominations

include:
Emma Watson in the 'Best Female Performance'
Daniel Radcliffe in the 'Best Male Performance' (and Dan is also a nominee in the new category 'Global Superstar'
Tom Felton in the 'Best Villain' category
The movie received a nomination in the 'Best Movie' category
Also of note, Helena Bonham Carter (Bellatrix Lestrange) has been nominated in the 'Best Villain' category for her work in Alice in Wonderland.
You can also view an interview with Tom Felton here

where he calls the nomination "a massive honor."
You can vote for your favorites here

until Saturday, June 5th. The show will air live on Sunday, June 6th at 9 p.m. eastern (check your local listings for times).
Thanks to Kristen for emailing.