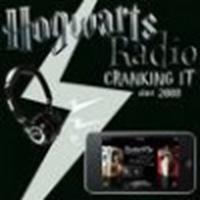 Hogwarts Radio
Hogwarts Radio #46: The One With The Hogwarts Professor
May 2, 2010 at 9:47 PM ET
Jeremy HPANA (via Hogwarts Radio)

Hogwarts Radio, Harry Potter, Podcast, HPANA
---
Join us for yet another exciting episode of Hogwarts Radio as we discuss the immense popularity of this special book series in a thought provoking discussion.
Hosts: Terrance Pinkston Jr., Jeremy Baril, Special Guest: John Granger (AKA The Hogwarts Professor

).

- We welcome special guest, and author John Granger this week.
- Check out his site: The Hogwarts Professor

.
- Daniel Radcliffe already getting ready for post Potter.
- Our Tweet to Win contest is in full swing!
- How do the books engage us?
- Why do we love these stories so much?
- 12 stages in the writing process of the Harry Potter books.
- We read some responses to the twitter question we posted.
- Do we unconsiously think about the stages of the books as we are reading them?
- Jeremy doesn't think the series was spontaneously conceived.
- We discuss the 'eyes' in the seventh book.
- This is a book about vision and knowing.
- Was Jo writing at four different levels?
- The artistry in which they are written, and the meaning that is delivered consequently.
- Dinosaurs walked around in 1979… according to John.
- These books touch your heart through your imagination.

Podcast: Play in new window

| Download

(Duration: 1:21:10 — 37.4MB)
Episode 47 is scheduled to be released May 6th.
2,002 views
1 comments
Browse Related Stories
---
---