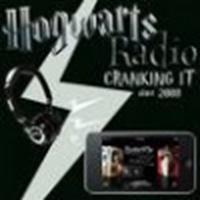 Hogwarts Radio
Hogwarts Radio #45: The Fabulous One
April 24, 2010 at 3:50 PM ET
Jeremy HPANA (via Hogwarts Radio)

Harry Potter, podcast, HPANA, Hogwarts Radio,
---
Join us for yet another podcast filled with Potter fun! In this episode, join us as we return to the segment Into the Pensieve: Deathly Hallows edition, and much more!
Guests: Terrance Pinkston, Jr., Greyson Smith, and a special birthday appearance by Eric Scull.
- We're fabulous and we know it! It's an all guys show this week.
- How many similarities are there between 2Pac and Dumbledore?
- A trailer is in the works, and we dish about the score being done by Magic Music Box
- Warner Bros to turn Leavesden Studios into a Harry Potter attraction
- Is 5,000 guests a day a bit to high of a goal?
- There's a show featuring Durmstrang students to be at the theme park!
- Register for Infinitus 2010!
- We bring back Into the Pensieve for Deathly Hallows.
- Will Chapter one be the true beginning of the movie?
- We discuss how long this scene could possibly be.
- Greyson talks film talk with cinematography, music, etc.
- How will this scene set the tone for the entire movie?
- Chapter two discusses a familiar moment we might see.
- Will David Yates continue to use the newspapers in the movie as he has the past 3 movies?
- We give birthday boy Eric Scull a call, and are the VERY FIRST ones to talk to him on his 22nd!
- Wrong answer game, and Funniest Moments in HR history wrap up this week.
Podcast: Play in new window

| Download

(Duration: 1:09:37 — 32.1MB)
1,404 views
2 comments
Browse Related Stories
---
---