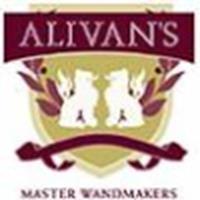 Alivans
Redwood for Red Cross
January 21, 2010 at 5:20 PM ET
Jeremy HPANA (via Alivans)

Harry Potter, Alivans, Wands, Haiti, Red Cross, Redwood,
---
Alivan's

is donating 100% of the profits from all Redwood wand sales to the Red Cross to go directly to Haiti. All you need to do is purchase one of their Redwood wands (in either of the two Redwood designs) between now and Jan. 31st and they will take care of the rest. This is a great time to get a wand you've been wanting and help people in dire need! And at the end of this campaign for Haiti Alivan's will update everyone involved with total amount that was donated so everyone will know just how much you have helped!

You can purchase, right here

.