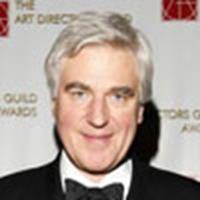 Stuart Craig
Stuart Craig nominated by Art Directors Guild for 'HBP'
January 8, 2010 at 1:49 PM ET
Geri HPANA (via Variety)

harry potter and the half-blood prince movie, half-blood prince movie, hbp movie, stuart craig
---
The Art Directors Guild (ADG

) announced today nominations for their annual awards ceremony and Stuart Craig has been nominated

in the fantasy category for Harry Potter and the Half-Blood Prince.
Other nominees in this category include Philip Ivey for District 9, Scott Chambliss for Star Trek, Rick Carter and Robert Stromberg for Avatar and K.K. Barrett for Where the Wild Things Are.
Winners will be announced February 13th at the ADG's 14th annual awards ceremonies at the Beverly Hilton.
Mr. Craig received the Lifetime Achievement Award at the 12th Annual Art Directors Guild Awards held at the Beverly Hilton in February 2008.