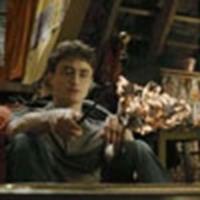 'Half-Blood Prince'
'HBP' tops worldwide box office for 2009
December 17, 2009 at 6:21 PM ET
Geri HPANA (via Screendaily)

harry potter and the half-blood prince movie, half-blood prince movie, hbp movie
---
Add another feather to the Harry Potter 2009 cap as the movie tops the worldwide movie charts

in the number one spot after taking in $929.4m.

The movie is also in second place in the U.S., taking $302m to December 13th, and internationally, taking $627.4m for the year to December 6th.

The top 10 worldwide movies of 2009 (as of December 13th) are:

Ice Age: Dawn Of The Dinosaurs, Transformers: Revenge Of The Fallen, Up, 2012, Twilight , Angels & Demons, The Hangover, Night At The Museum 2 and Star Trek.